Meet the White Lilac team
– your flower styling experts.
Here at White Lilac Flowers, we appreciate that choosing who will look after flower styling at your wedding is a big decision. So, let us introduce ourselves and the way we can look after it all for you.
White Lilac was founded by us, Keeli & Jade, back in 2012. We have been flower styling and installing floral designs for stunning weddings and events ever since. Our aim is to make floral planning and flower styling for our client's events as pleasurable and as effortless as possible.  
We have had some truly memorable moments over the years as we strive to turn your dreams into a reality. You can view our stunning gallery. We have done everything from planning spectacular weddings two years in advance at the luxuriously elegant Mandarin Oriental Hotel in London. We have also delivered a beautiful bespoke wedding with just 2 week's notice at London's stylish and ornate Café Royal.
We believe that we make a wonderful team who strive on professionalism, creativity and passion to make everything beautiful and, all that is beautiful, to make perfect.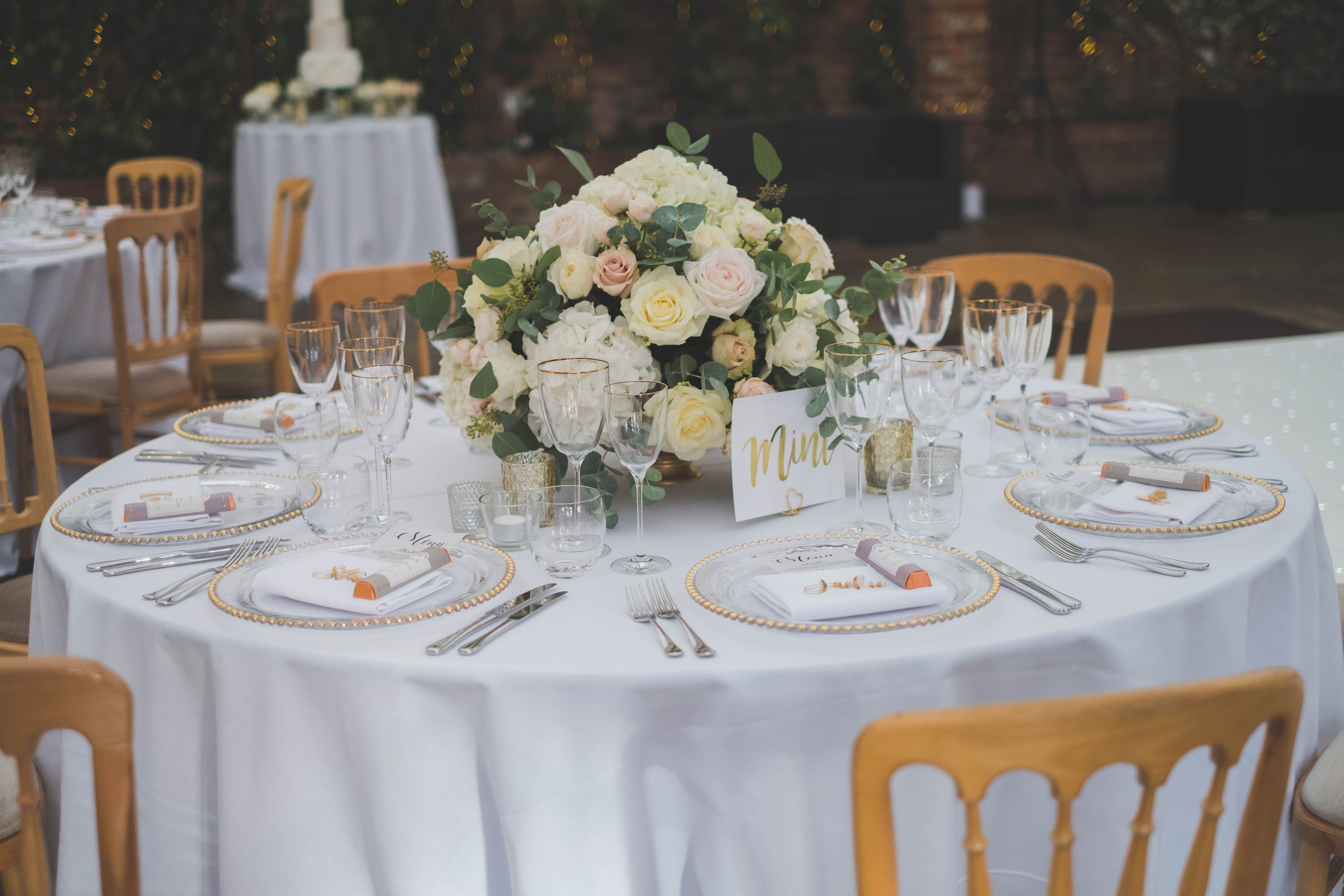 Flower styling for weddings
At White Lilac, we believe that planning your flowers is one of the most enjoyable aspects of organising your wedding. But, we also understand that it can also seem a little daunting with so many options and ideas to choose from. So, here's our guide to what to expect from White Lilac as we take you from the earliest planning stages to the moment you walk down the aisle at your dream wedding.
TWELVE MONTHS TO GO
When it is a year to go until your special day, you will no doubt have started to think about where, when and what your wedding may look like. We can run through your initial ideas or provide you with some inspiration of our own. Then, when you start to gather some of the finer details, such as a venue, a date, number of guests and who will be in the bridal party, we can start to piece together your bespoke look. Based on this, we will provide you with a personal mood board, along with an initial quote. We recommend making contact with us at least one year in advance for the best chance of securing our services. You can get in touch via our website, Instagram, Facebook, email or by giving one of us a telephone call.
NINE MONTHS TO GO
With nine months to go, you may have booked your venue and started to plan the signature look for your wedding. This is when we recommend booking your first appointment in person with us either at our Hampshire studio or at your chosen venue so we can discuss flower styling in more detail. We can offer expert guidance on what flowers are in season for your date, design ideas and colour palettes. We have endless images from all of the stunning weddings which we have worked on. So, you can rest assured that we will find your dream look. At White Lilac, we don't offer packages. Each wedding is bespoke so we can revise the requirements at any point to tailor to your needs. We will also keep you up to date on the costs along with the way too.
THREE MONTHS TO GO
With the key decisions made and the big day getting closer, you will no doubt have a much clearer idea of how your wedding is going to look and how your flower styling will fit into that. This is when we will arrange another meeting to make any amends or last minute changes and finetune your quote accordingly.
TWO WEEKS TO GO
Our final meeting, which can be via Skype or at the venue, will be a run through of the day itself. This will ensure that we have all the timings, contact details and the all-important venue for delivery of the bridal bouquet.
ON THE DAY
Our team will be briefed on the requirements for the day and either Keeli or Jade will visit your venue in the morning to hand-deliver the bridal bouquet. This is one of the favourite moments in our job – to see the look on the bride's face when their vision becomes reality. Our professional team will be on hand to install and deliver that perfect look throughout your venue. A key member of the team will also be available at all times to ease any last-minute worries. Now, all that is left is for you step into your dream wedding and start your lives together as a married couple.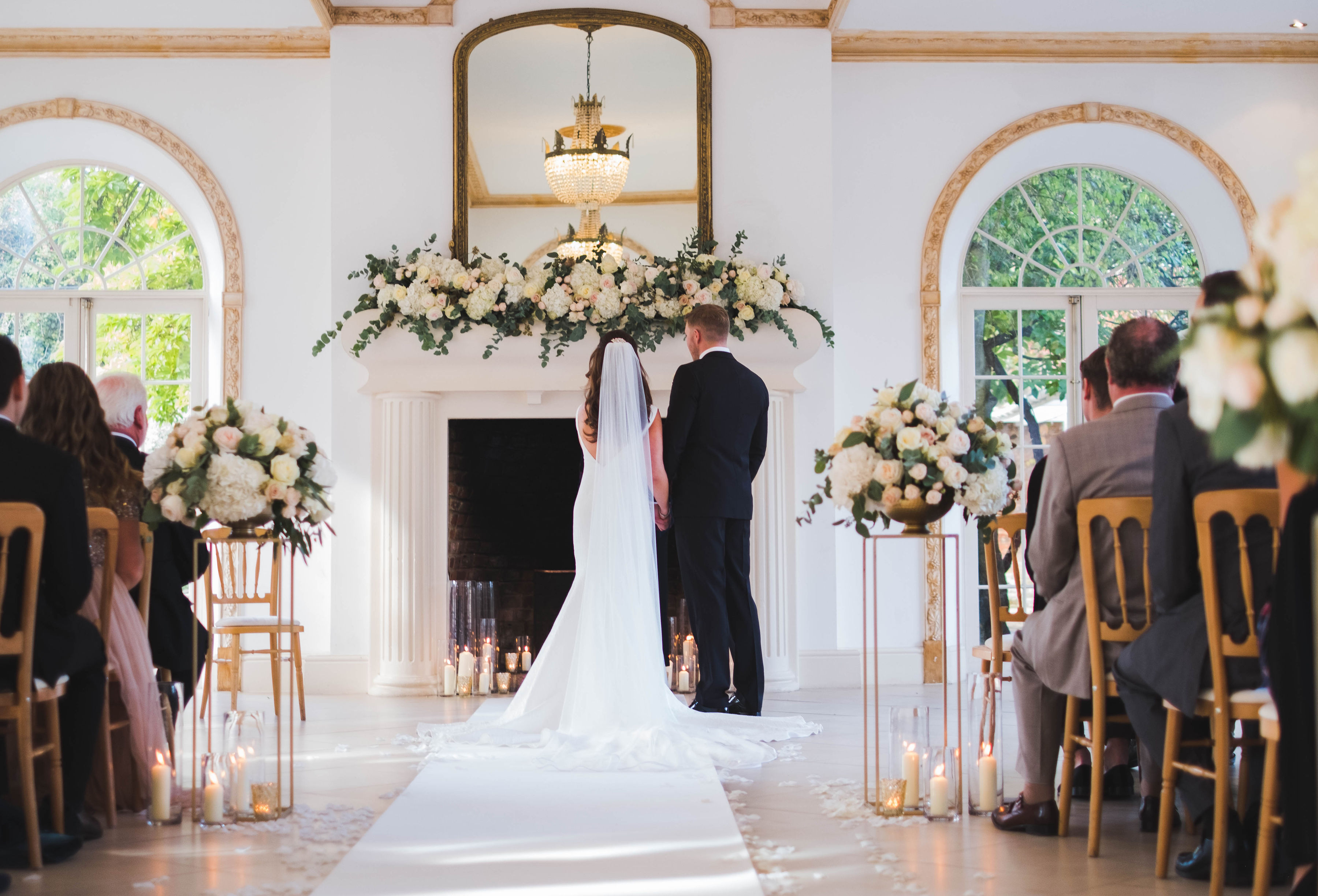 WEDDINGS
White Lilac will create the perfect floral finish for every aspect of your big day.
EVENTS
Breathe life into your corporate or personal events with floral styling the White Lilac way.
GALLERY
Cast your eyes over the beautiful floral creations our discerning clients have loved.

We would love to discuss your wedding flower styling requirements with you. Contact the White Lilac team below.