Floral finishing touches and those finer details
Adding and personalising those floral finishing touches not only make a fabulous first impression, but leave lasting memories for you and your guests.
At White Lilac we love to add finer details to all that we do.
It's those small extras that make the difference and that our couple's fall in love with.
Adding some final floral finishing touches to your bridal bouquet… Many of our bouquets are finished with a subtle, elegant bow detail attached to the ribbon on the handle; other brides choose to have stunning raw silk trails of ribbon to tumble down from the bouquet handle, these look so pretty when the colour is a very subtle sheer tone against the dresses. We quite often pin on a precious sentimental charm, broach or pendant in memory of a loved one who can't be with you on your special day. All of these finishing touches look charming; however, does serve another purpose it's a small distraction for our bride as the nerves kick in as she starts that walk down the aisle.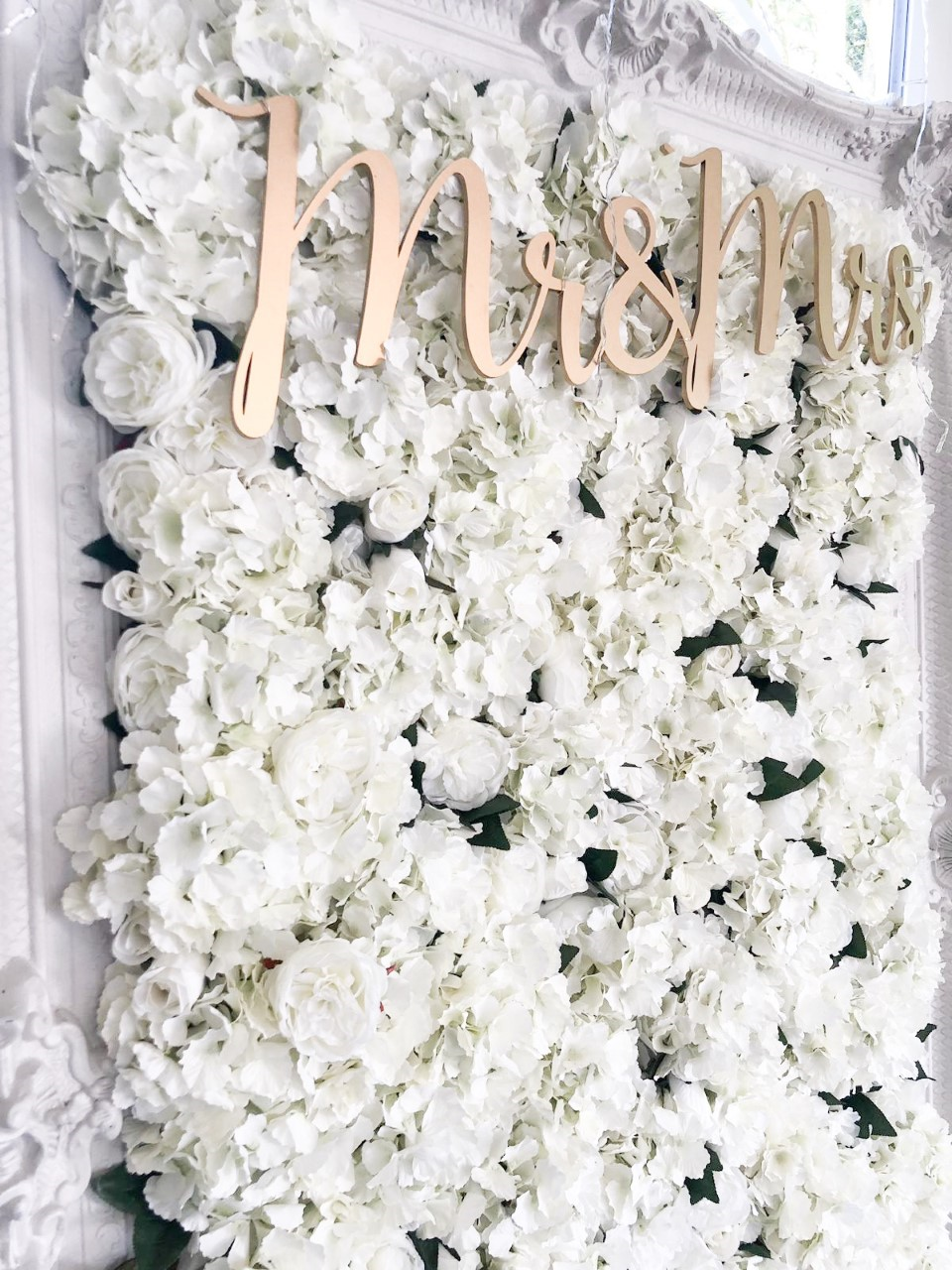 Our signature buttonholes finished with the thinnest ribboned stem, came from watching many a groom standing in his finery, with a beautiful blousy rose buttonhole sporting a long green taped stem! – Not a good look. From the very beginning of White Lilac every buttonhole, ladies corsage and hair-slide have always left the studio with a neat, elegant ribboned stem.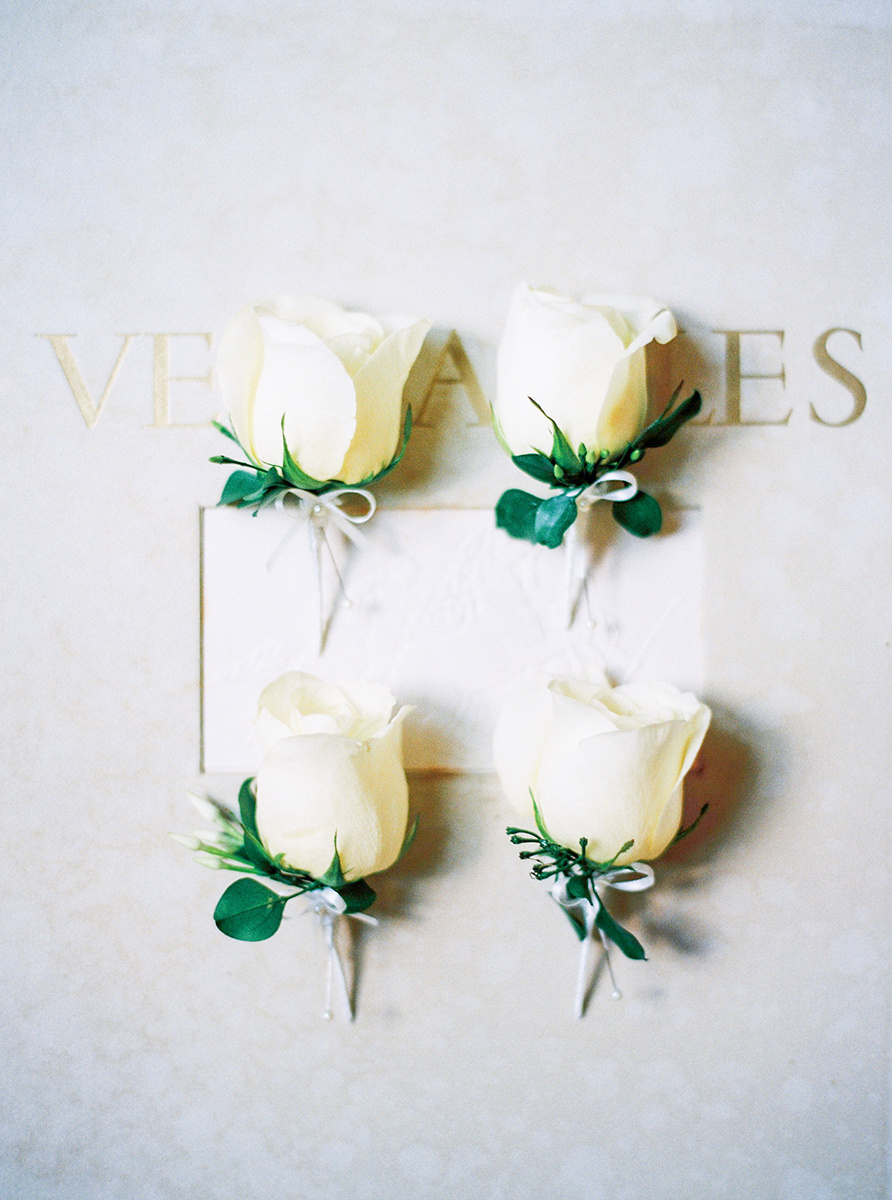 There's no getting away from the obvious that us girls love candlelight
On many occasion caterers and planners have mentioned how many candles need lighting! However totally worth the task of lighting them all like the finished look is just breath-taking, we love the ambience they create for any event. It goes without saying that every one of our events has candles.
They are so important for creating a subtle romantic look to your ceremony and then adding the warmth ambience for your wedding breakfast, creating a relaxing atmosphere for your guests to sit and enjoy all those months of your hard planning and creating your dream day.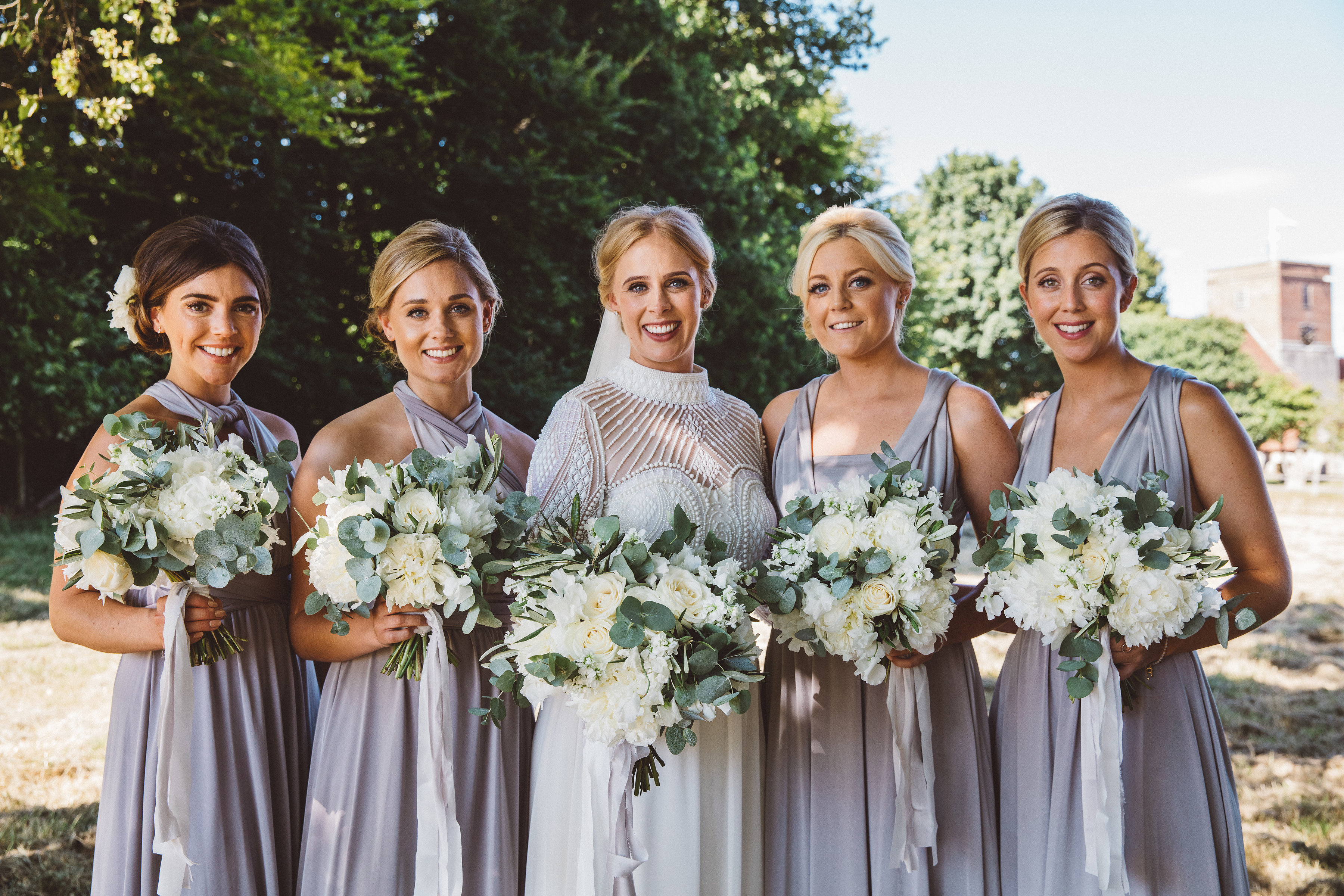 Yes, we have a shopping problem…
But it all adds to the look of your stunning table arrangements, once you have decided on your look, and we have created the most gorgeous flowers we always finish off by adding votives, candlesticks and lanterns, we have a vast array of glass, silver, golds pinks, rose gold….we can create your bespoke look and merely add to your tablescape by introducing the right candle holders and even consider a coloured candle which always looks stunning.
It is helping to create that charming ambience for your guest's during your wedding breakfast.
This is the place to make that breath-taking first look of your beautifully dressed tables. Adding fine details from the cutlery, charger plates, napkin colour, wine and champagne glasses to the water glasses, adding a floral detail to the napkins or changing the colour of your table cloth. Not all things need changing and to be honest if you did, you may have slightly overdressed tables.
When styling any wedding or event for any of our clients, we ask what it is that's important to them to change… it may be, keeping the white napkins and adding a delicate flower, following a simple wine glass but changing the water glass to colour that compliments the wedding scheme. Its subtle changes across the table that make all the difference, and if it's a little overwhelming that's where White Lilac Styling comes into its own, our team of professionals can guide and assist you with creating your dream look.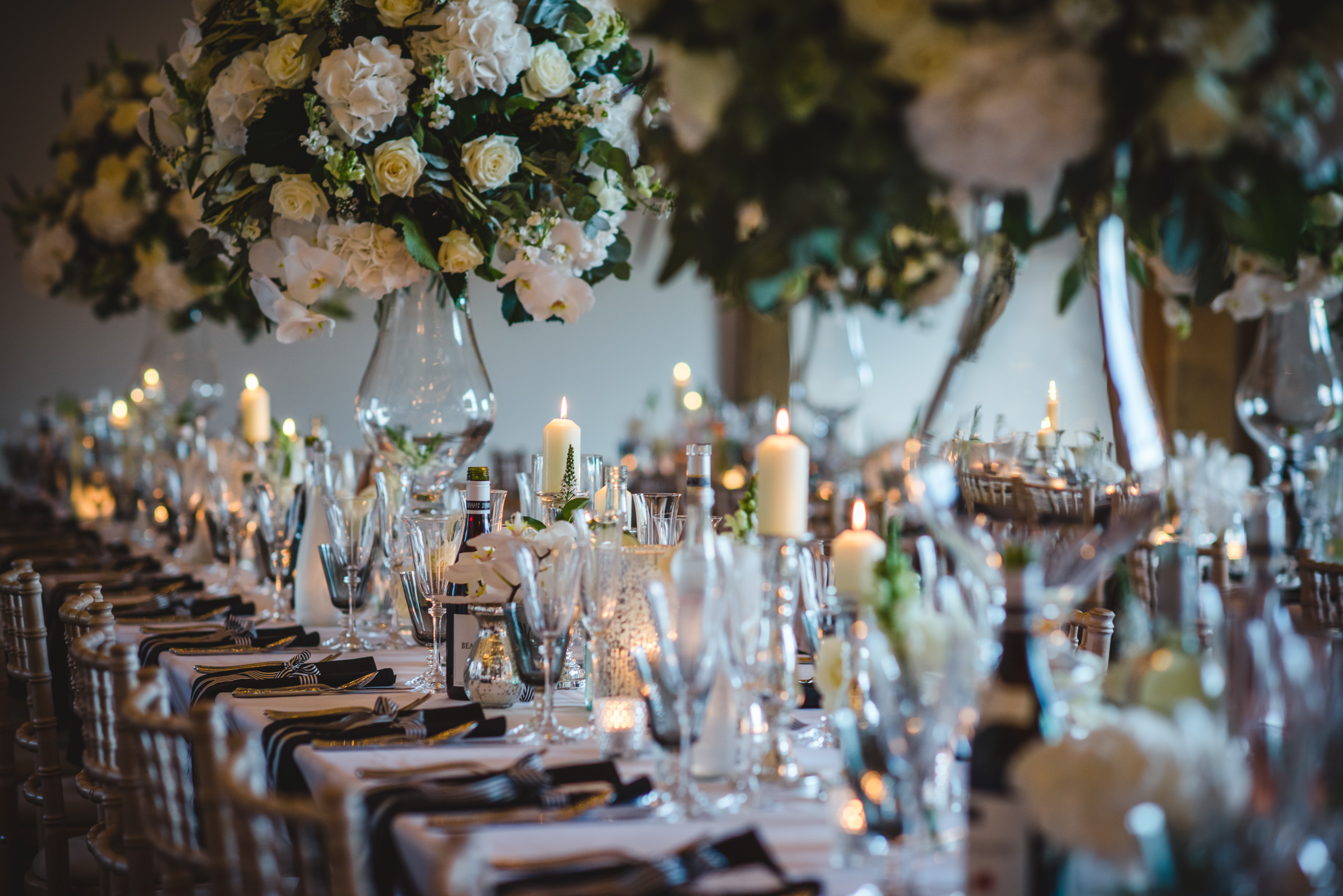 Don't forget about your other areas!
There are so many fantastic ways of creating an amazing and fun photo area, we always think its nice to tie this in with your guestbook, our stunning floral frame works perfectly for a fun backdrop, get your own wedding hashtag and you will see all your friends photos. We always think it's a lovely idea to showcase your cake on the dancefloor or make a real feature of it, everyone loves a slice of cake, and it shouldn't be hidden in the corner!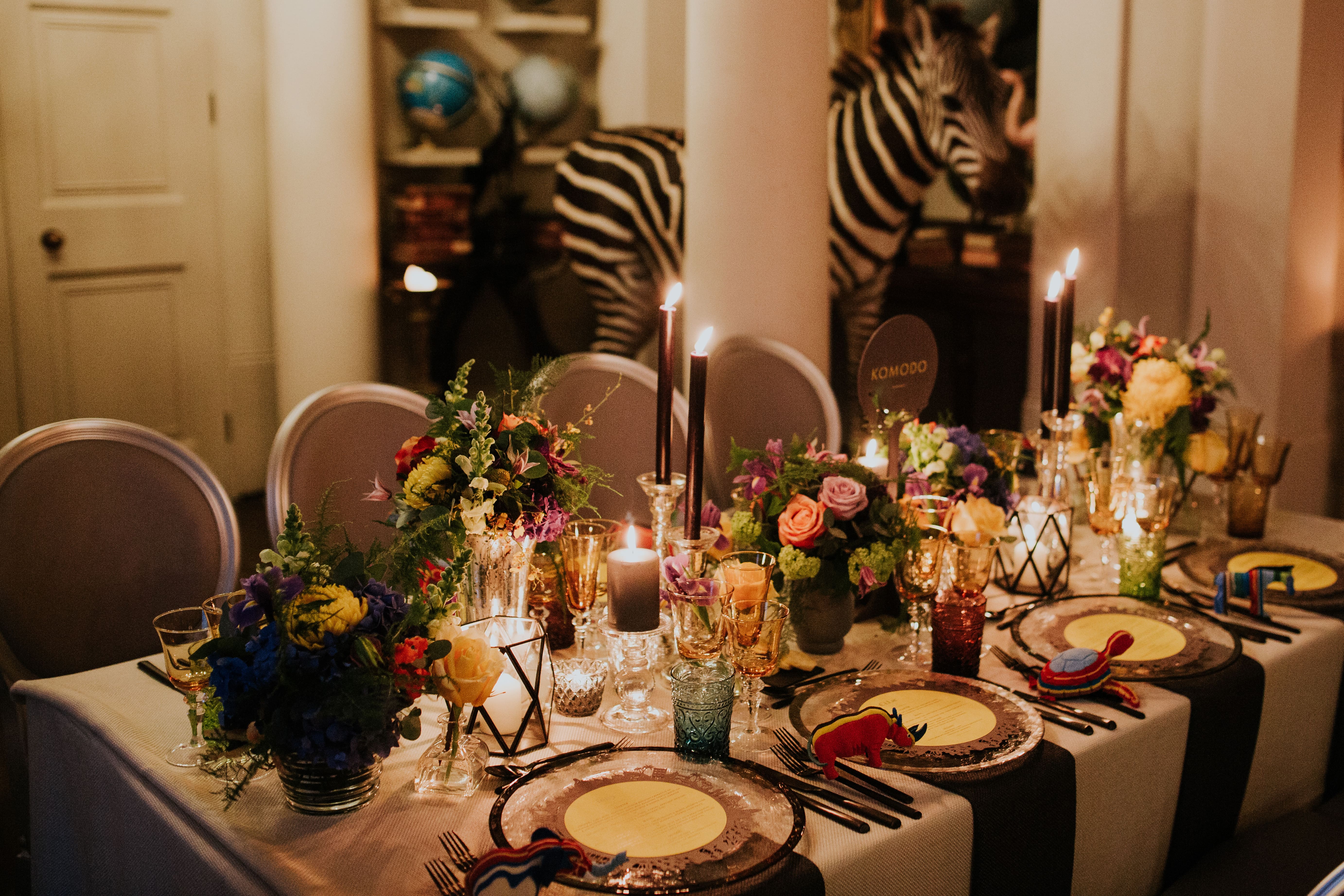 There are so many ways of personalising your day, and all those floral finishing touches do make a difference, work with suppliers you love and trust that can help pull all your ideas together to create your perfect look for your perfect day.
Love Keeli & Jade xx
WEDDINGS
White Lilac will create the perfect floral finish for every aspect of your big day.
EVENTS
Breathe life into your corporate or personal events with floral styling the White Lilac way.
GALLERY
Cast your eyes over the beautiful floral creations our discerning clients have loved.

We would love to discuss your wedding flower styling requirements with you. Contact the White Lilac team below.